Google has implemented an update to their search engine ranking factors aimed to show more what they call quality, human focused content.
With this update to their algorithm they claim to be reducing the ranking of low-quality content specifically that content aimed to specifically rank better search engines.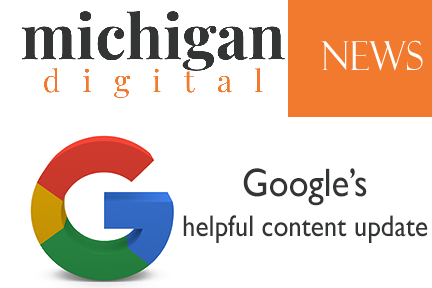 According to the Google, this update will help people find more helpful information on online education, arts, entertainment, shopping, travel and other content.
What to do when building content according to Google.
Google, as with other recent updates suggests that you ask yourself questions about your content, this should help you navigate this change.
So what do they say you should ask… in a nutshell?
Do you have an intended audience for your business or site that would find the content useful if they came directly to you?
Does your content clearly demonstrate first-hand expertise and a depth of knowledge?
Does your site have a primary purpose or focus?
After reading your content, will someone have learned about the topic?
Will someone reading your content have had a good experience?
And when it comes to avoiding search-engine first content, Google laid out these questions:
Is the content on your website to attract search engines, rather than humans?
Are you producing far reaching content on different topics in hopes that some of it might perform well in search results?
Are you using automation to produce content on many topics?
Are you summarizing what others have to say without adding value?
Does your content leave readers feeling like they need to search for better information?
Are you writing to a particular word count?
Did you decide to enter some niche topic area without any real expertise?
This update is really a continuation of other updates such as the Panda Update. You may need reevaluate your content strategy around the advice Google has provided above.
If you have any questions at all please contact us. Michigan Digital is here to help!
If you are not on an Search Engine Optimization monthly program, we highly recommend contacting us to help you stay on top of Search Engine Rankings and keep up to date with any new changes.