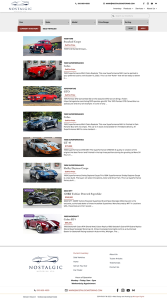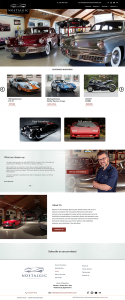 Explore collectible and high performance cars at Nostalgic Motoring.
Nostalgic Motoring are true experts in collector and classic cars offering the worlds finest motorcars.
At www.nostalgicmotoringltd.com you can find more information about buying, selling, restoring of all classifications of collectible vehicles.
Nostalgic Motoring is the site if you are a Cobra enthusiast, get help with restoration or buying and selling of Cobra cars.
At their website you will find an easy to brows list of rare and unusual classic cars as well as super performance cars and motorcycles.
Their expertise and dedication to service are what make them stand out from the rest.
Michigan Digital takes pride in presenting this user-friendly and fast website. Ready to Enhance Your Digital Presence? Contact Us Today!