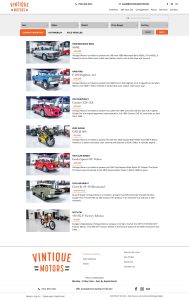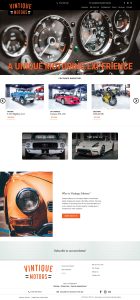 Explore the ultimate destination for vintage and collectible vehicle enthusiasts at www.vintiquemotors.biz. As the leading boutique dealer for Investment-Grade cars, Vintique Motors provides an array of services, including reselling, consignment, parts, and antique and vintage automobiles for sale.
Whether You're a Collector or Enthusiast, this Site is Tailored Specifically for You.
Experience the Timeless Appeal, Rarity, and Investment Potential of Vintage Cars with Vintique Motors. Their Expertise and Resources are Dedicated to Helping You Own and Maintain Your Dream Car.
Michigan Digital Takes Pride in Introducing this User-Friendly and Sleek Website to the Public. Ready to Enhance Your Digital Presence? Contact Us Today!